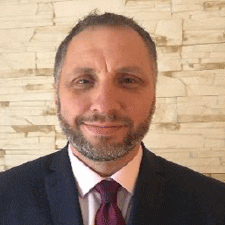 Welcome to The Mead School.
The Mead School is a happy, vibrant place where all children are enabled to dream, strive achieve and celebrate. We are a large split site school on the outskirts of Trowbridge, Wiltshire. Our children benefit from one larger site with 14 classes and a Nursery in Hilperton and a village school setting with 4 small classes (including Nursery provision) at our Wingfield site. Children at The Mead School are delightful. They are happy, polite and enthusiastic learners who create an amazingly warm and purposeful atmosphere and apply great effort to their learning. Our aim is for our children to grow into wonderful young people who have the skills and attitudes that are essential in order to become respectful and tolerant citizens and make effective contributions to their local community.
We have built an exceptional teaching team with wonderful support staff who always aim to continue to improve and ensure that children's experiences are the very best that can be provided. Our children benefit from an exciting and engaging curriculum which has been developed to ensure that learning is sequenced in a logical and progressive way and is built upon a range of high quality children's texts. With particular strengths in the arts, music and personal development, we take great pride in our wider curriculum and the range enrichment opportunities on offer to our children.
Working as part of The Mead Trust, we are very proud to be part of a forward-thinking and creative family of schools. These close, supportive links and a shared vision of shaping inspirational learning for all, help enable our school to strive for excellence in all we do.
Please take time to review our website and find out more about our special school – I really can't imagine a better place to learn, to teach, or to lead.
Mr Mark Stenton, Headteacher
 More about The Mead School
The Mead Community Primary School opened in September 2001 to serve the Paxcroft Mead housing development in Trowbridge with Mrs Lyssy Bolton as Headteacher. A seven class extension opened in 2005, to replace the temporary classrooms that were initially provided to cope with our rising numbers.
In September 2009 our school amalgamated with Wingfield Primary School, which occupies a rural village site with beautiful grounds approximately 15 minutes across town. We now have almost 550 children who are taught in 19 classes across our two sites. From September 2017 we have been delighted to be able to also offer Nursery provision on both sites.
The Mead converted to academy status in May 2012. Mrs Lyssy Bolton is now CEO of The Mead Trust and Mr Mark Stenton is Headteacher of The Mead School.