International School Award
We pride ourselves on our international work at The Mead Primary School. Global issues, such as climate change and sustainable living are at the forefront of our learning. We actively seek and maintain contacts with schools around the globe so that the children can see that we are part of a global community and that together we can make a difference to our planet.
Enabling the children to make links with children from other countries is a powerful and exciting way to embed an understanding of a broad range of topics, including global issues, geography, world religions, languages, culture and the arts.
This year our international school to school links have focused on learning French through action rhymes in the Reception classes, an exploration of Tanzania for Year 1 and the chance for Year 6 to exchange ideas about human impact on the environment with KS3 pupils in Vietnam.
Other projects have focused on world music, world cookery, world playground games and a study of war and conflict, supported by visits from serving members of the armed forces.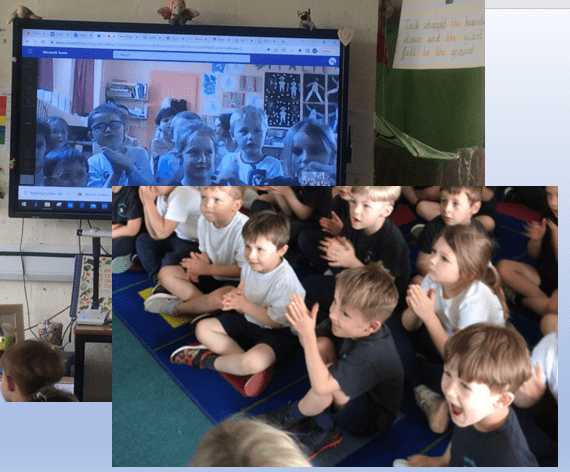 Tête, épaules… (Head, shoulders…)
Through our live calls with École Primaire François Albert, in Adriers France, children in Butterflies and Bees were taught a variety of French action rhymes which we then practised in school. What a fantastic way to learn French!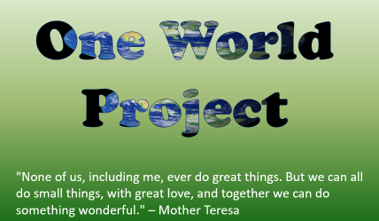 One World Project
Year 6 shared their learning about human influence on the world and climate change with KS3 students from The Australian International School, Vietnam in Ho Chi Minh City.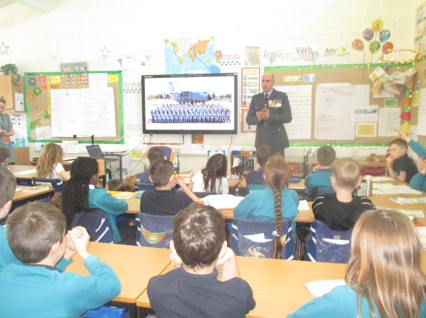 War and conflict
Children of all ages enjoyed meeting past and present serving members of the armed forces who answered our questions about war and conflict. They told us what it means to be a member of the Army, Navy and RAF, and inspired many of us to consider this as a career. We would like to thank Mark Bowden, John Wilkins and Mr Harvey for their time, patience, expertise and inspiration!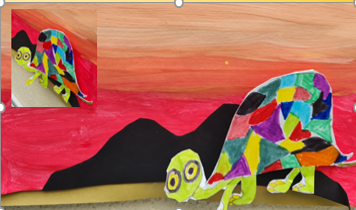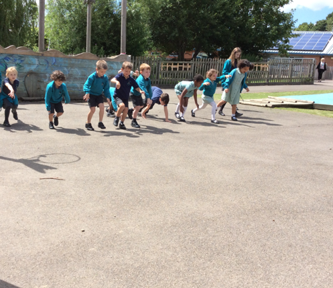 The world is our playground!
The Playground Games Club enjoyed learning playground games from Greece, France and Italy, from parents and staff from these countries. The club then taught the younger children how to play the games and speak the French, Greek and Italian phrases! It was LOTS of fun!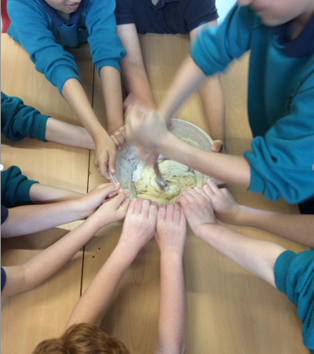 A world of food
As part of our DT work this year, we decided to add an international theme by asking every class to research, design and make a dish from around the world. As you can imagine, this was a very popular activity!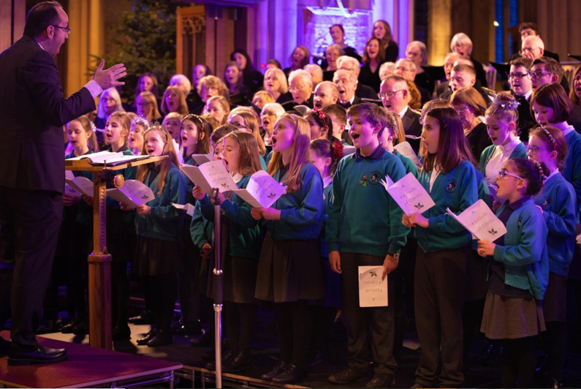 Let the music speak!
This project encompassed language learning, music and performance, as the whole school learnt songs in other languages, explored music from other countries and had opportunities to perform to children, parents and local communities.