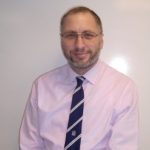 The Mead School is a happy, vibrant place where all children are enabled to dream, strive, achieve and celebrate. The Mead is a delightful school on the outskirts of Trowbridge, Wiltshire; our children benefit from a larger site with 14 classes and a Nursery in Hilperton, and a village setting with 4 small classes (including pre-school provision) in Wingfield.
We have built an exceptional teaching team with wonderful support staff who always aim to continue to improve and ensure that children's experiences are the very best that can be provided. Our children benefit from an exciting and engaging curriculum which has been developed to ensure that learning is sequenced in a logical and progressive way and is built upon a range of high quality children's texts.
Working as part of The Mead Academy Trust, we are very proud to be part of a forward-thinking and creative family of schools. These close, supportive links and a shared vision of shaping inspirational learning for all, help enable our school to strive for excellence in all we do.
Please take time to find out more about our school – I really can't imagine a better place to learn, to teach, or to lead. Read more…
Mr Mark Stenton, Headteacher, The Mead Primary School
Consultation on Admissions Policy 2025 – 2026
We are currently consulting on our Admissions Policy for 2025 -2026 – if you have any feedback or comments please send this to our Trust Administration Team at consultation@themeadtrust.org The consultation will end on 31 January 2024.
Click here for more information
The Mead at Wingfield is set at the heart of the village with close links with the church and local community, benefiting from a beautiful rural setting. Staff and resources are shared between our two sites and The Mead at Wingfield maintains a small family feel where children naturally build friendships across year groups.
At The Mead we believe in investing in early education. We recognise that children in the Foundation Stage learn best when they are given the opportunity to explore, investigate and learn about things that interest them. We take children into our Nursery and pre-school classes from three years old, and offer 15 and 30 funded hours per week.
Hilperton is our larger site, with 14 classes from Years Reception to 6 and a purpose-built Nursery situated within the grounds of the school. With particular strengths in the arts, music and personal development, we take great pride in our wider curriculum and the range of enrichment opportunities on offer to our children.
Term 3:  05.01.2024 – 09.02.2024
Term 4: 19.02.2024 – 28.03.2024
Term 5: 15.04.2024 – 24.05.2024
Term 6: 04.06.2024 – 24.07.2024
INSET Day (school closed to all children): 04.01.2024 and 03.06.2024